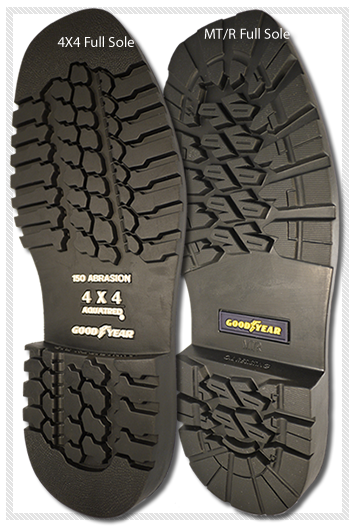 For over 100 years Goodyear has been formulating rubber compounds for special applications for tires, industrial applications and shoe components. For many years those were the leading compounds and the choice for the traditional shoe industry's leading work and service shoe brands. Today there are new and more demanding and broader global specifications for industrial and safety footwear compounds. We have formulated ULTRA WORK COMPOUND to meet those new standards.
ULTRA WORK is a nitrile compound for work, safety and industrial use that combines all of today's requirements into one affordable and practical package. This is the new work horse for the work shoe outsole. This compound will match or exceed the physical properties of any competitive product and is highly durable.
We offer a variety of specialized rubber compounds for performance applications. UGO, for example, is customized for non slip and is the best for oily surfaces based on independent testing. One rubber compound cannot excel in all performance areas. That is similar to tires. A winter tire is not the best for summer driving. ULTRA WORK is the best combination of ingredients to offer you the maximum performance for the majority of work place environments.